Mark your calendars and get your passports ready
for another magical retreat-no-more experience!
THE ARRIVAL
TUSCANY, ITALY | MAY 20-25, 2018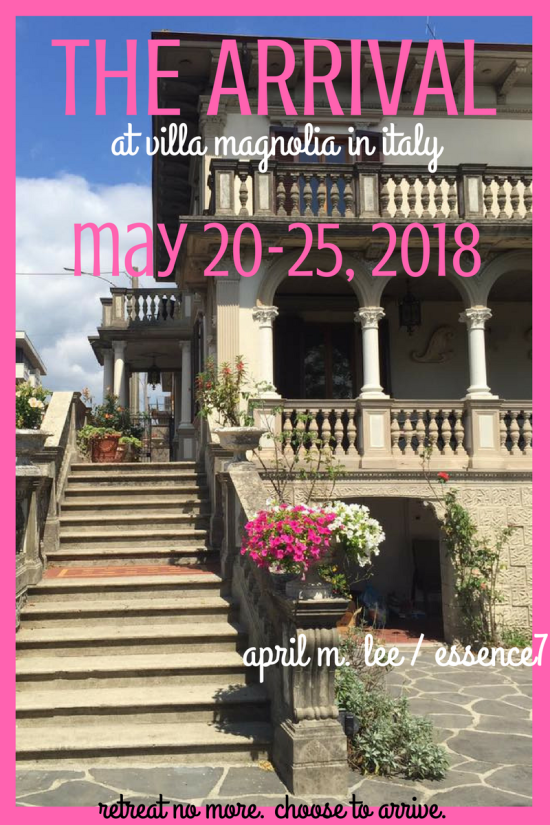 THE DREAM.
First of all, this isn't really a retreat. At least not in the true sense of the word. The word retreat connotes some type of withdrawal or act of seclusion, some type of retirement or going backwards. And that is definitely NOT how I would describe THE ARRIVAL at Villa Magnolia. In fact, it's just the opposite.
It's not a refuge I'm offering, but rather an opportunity to push and challenge yourself. To coax yourself out of that comfortable space you've stayed in far too long. It's a chance to get real about what you really want in your life, to come face-to-face with your essence (the "true you" at your very core). It's the chance you've secretly been hoping for.
To choose, clarify, chase, and catch your most cherished and long-held dreams.


Retreat no more.
Choose to arrive.


How many times have you done what's expected (or accepted)? Sacrificed your own wants and needs in order to stay safe, to avoid standing out, to take care of everyone else? How many times have you surrendered your own authenticity?
When is it time to begin paying attention to your long-held dreams, your secret ambitions? To stop imagining your best life and begin living it instead?
Come with me on a journey of self-exploration and discovery to a place of incomparable joy . . .
THE ARRIVAL: the quintessential essence7 journey to making your dreams come true.
My all-encompassing goal as an adult has been to understand, to connect to, and to embody my essence. My company, essence7 wellness, arose from this endeavor. This retreat-no-more experience explores the 7 essential elements that form the core of my personal philosophy, my driving force. Distilled down. LIVE. In person. In Italy.


1. Awareness.
The awareness assignment: mindful steps.
Curiosity. Observation. Possibility. Patterns.
2. Movement.
The momentum of movement: in the right direction.
Energy. Challenge. Acceleration. Action.
3. Nourishment.
The nourishment ingredient: body-and-soul enlightenment.
Appetite. Creativity. Purpose. Pursuit.
4. Voice.
Your vibrant, valuable, vivacious voice: assertiveness and assurance.
Honesty. Expression. Navigation. Distinction.
5. Zest.
The zest quest: in search of wholeness.
Inspiration. Delight. Priority. Fascination.
6. Grit.
Chasing down grit: bravery and strength.
Flexibility. Courage. Determination. Commitment.
7. Untethered integration.
Your unique and final destination: a bold free new life.
Confident reliance on self. Wholeness.
Reinvention (very-best-self).
Originality (freedom).
Ingenuity (enlightenment).
Arrival (actualization).


Seemingly simple concepts. Amazingly effective when consistently and wholeheartedly applied.
Have I myself arrived? I don't think a person is ever fully complete, ever fully arrives. But I am proof that dreams, desires, wishes, and goals can absolutely be realized. And throughout this process, I've become somewhat of an expert on my life.
You are the authority, the decision-maker, the dream-diver when it comes to your own life. Perhaps your vision – seeking, searching, exploring, experimenting – has been stalled. But the questioning and the stretching and the wondering continue to make you feel alive, to assure you that life has meaning.
What animates you? What elevates you? What invigorates you? What exhilarates you?
What is your soul whispering to you, perhaps even screaming at you? Are you listening? Are you doing these things?
I can help guide you. I can gently (or not so gently) nudge you in the direction you wish to go. Because I think your dreams matter. And I think it's time to embrace them.
Rediscovering or reinventing yourself may seem a daunting task, fraught with discomfort and fear. Maybe you've kept the woman you truly are hidden away for a very long while. Maybe you're not even sure you will recognize her when she does eventually emerge. And to be able to trust her on this excursion into the unknown probably seems very foreign indeed.
You're right, of course. It will most likely be a bumpy flight at times. In fact, it's a guarantee you will encounter turbulence along the way. There will be delays in your progress, perhaps even a cancellation of the goals and dreams that no longer align with your true self. You will find yourself laying over, waiting for the next revelation, perhaps longer than you'd previously felt comfortable with. (Of course, I'll try to make the journey as smooth as possible in our 5 days together.)
Think of my 7 essential elements as a holistic invitation. The essence7 journey is a discovery, a celebration, a stepping stone along the way to becoming a fully integrated person. And the women who go through this unique process? Magnificent. They are the reason I am so committed to THE ARRIVAL revolution. To its powerful message.
Hope. Freedom. Openness. Light. All contained within. Are you ready to allow the essence7 journey to guide you back to yourself?


THE ARRIVAL: the quintessential essence7 journey
to making your dreams come true


Imagine yourself, the intrepid passenger . . .
traveling through the myriad of emotional challenges to the very heart of your essence
searching deeply for personal wholeness, with no more thoughts of retreating further into an unfulfilling existence
transforming inertia and immobility into the ultimate creative discovery
choosing to arrive at a final destination of incomparable joy: your bold, free, new life
Are you ready to check your remaining emotional baggage at the gate

and board a flight back to a fully-lived life?
Is it time to break free from the automatic-but-unhelpful

thought patterns and habits that keep weighing you down?
Are you ready to redirect your energies to exploring and embracing

your uniquely wonderful inner self?
Is it time to witness the rebirth of your vitality and strength,

time to rediscover and reinvigorate your essence?


My 7 revolutionary essential elements (introduced, explored, and distilled during our five days together):
will address any lingering emotional issues that make it difficult to move past setbacks
will assist you as you begin paying attention to your deepest desires
will generate hope and excitement for the life adventures that lie ahead
will help you find your way back to your precious self
This holistic itinerary is far-reaching, and has brought both freedom and strength to many women through my 1:1 sessions, in-person workshops, and online courses. Together, in Italy, I will be inviting you to apply my 7 essential elements to your life as a whole, so that you can:
embrace hope, while firmly and finally ignoring the false voice of fear that has been masquerading as your genuine self
reunite with your emotions, recognizing them as the true messengers of your soul
firmly accept and wholeheartedly trust yourself
remember what it's like to enjoy life and to revel in the warmth that it brings, while always seeking exciting new horizons
learn to love yourself, perhaps for the very first time
once again discover and delight in your true essence
"And you, when will you begin that long journey into yourself?"
~Rumi
THE DATES.
THE ARRIVAL is a 5-day retreat, which begins Monday morning, May 21 and concludes on Friday afternoon, May 25, 2018. Villa Magnolia and I will be ready to greet you on Sunday evening, May 20.


THE DESTINATION.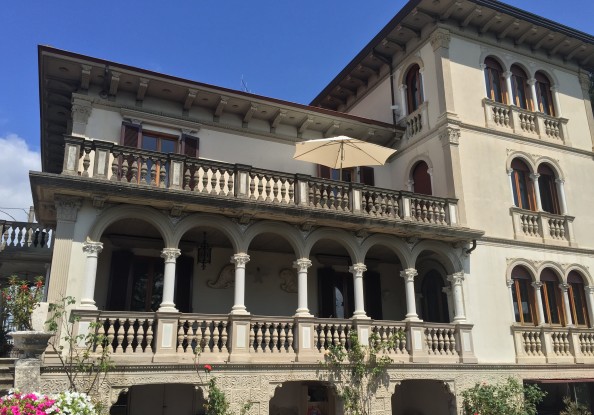 You will be an honored guest at Villa Magnolia, my home in Italy. It is located between two bustling villages, at the edge of Barbarasco, in the northwestern tip of Tuscany. The villa sits on the ridge of a hill, with beautiful panoramic views of the Magra River, the Apennine Range, and the Apuan Alps (with their famous Carrara marble and breathtaking sunrises and sunsets).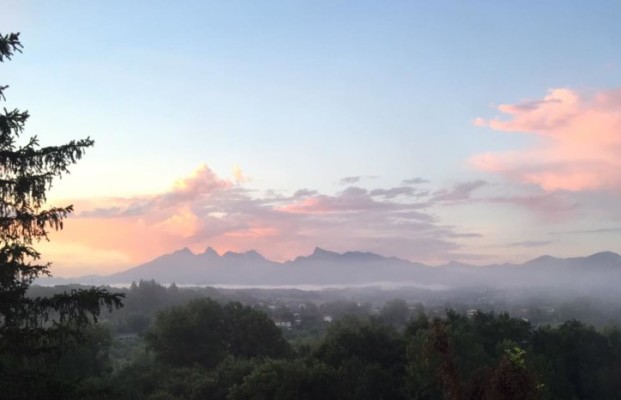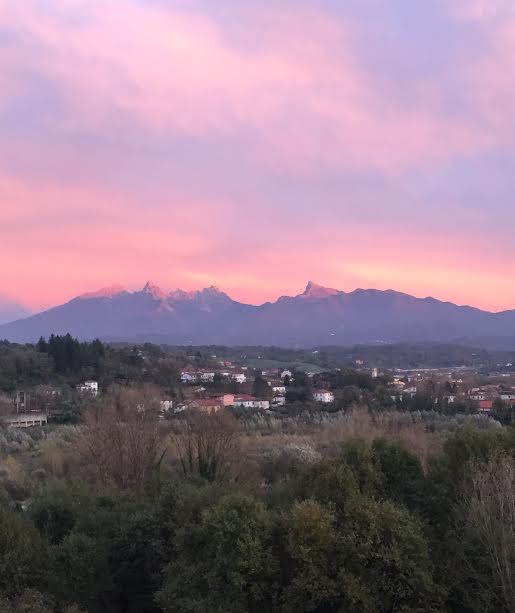 Though not a refuge, the villa is a serene haven of healing; extremely private, but still part of the vital and throbbing vein of Tuscan life. A lively rhythm and energetic pulse will draw you into everyday life in this Italian community. Since I live here full-time, you will be privy to a more authentic real-life experience of the location. A sense of well-being radiates throughout this historical territory of Lunigiana ("Land of the Moon"), with its magical mix of both grounding mountains and scintillating sea, sprinkled with Medici and Malaspina castles (one of which is visible from Villa Magnolia's tower room). Very near the villa is the ancient pilgrim road and walking trail, Via Francigena, which extends from Rome to Canterbury, England. And village after medieval village, full of sensory delights.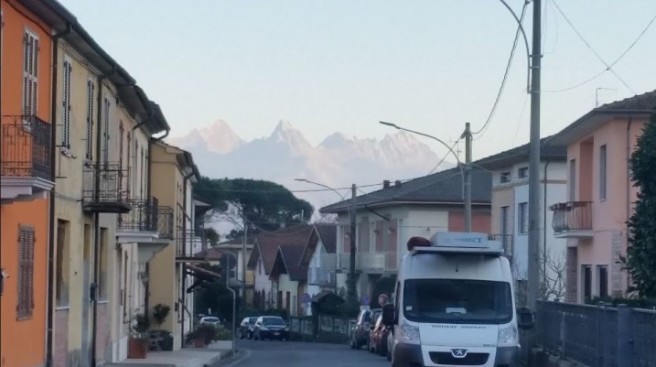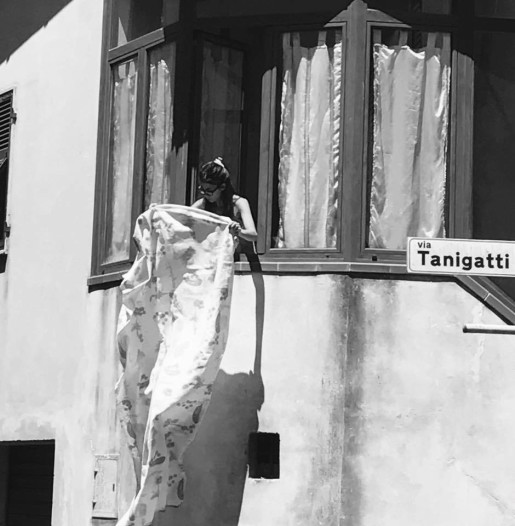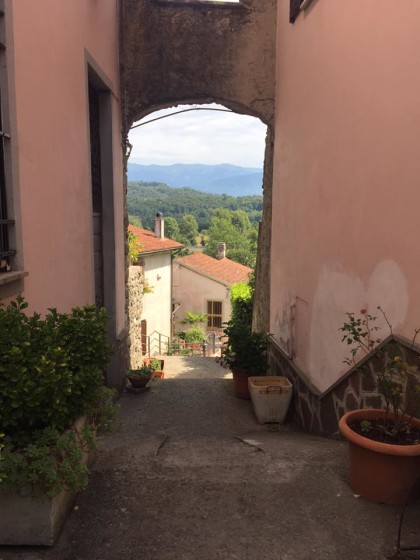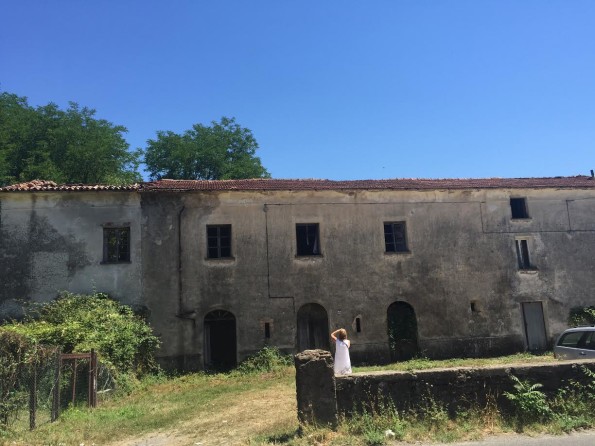 The beautiful Mediterranean seaside towns which make up the Gulf of Poets (where famous artists such as Shelley, Lawrence, and Byron have found inspiration through the years) are only half an hour away. And just beyond lies the famous Cinque Terre, a UNESCO World Heritage Site, with its centuries-old seaside villages on the rugged Italian Riviera coastline. (This retreat package includes a day trip to this enchanting must-see location.)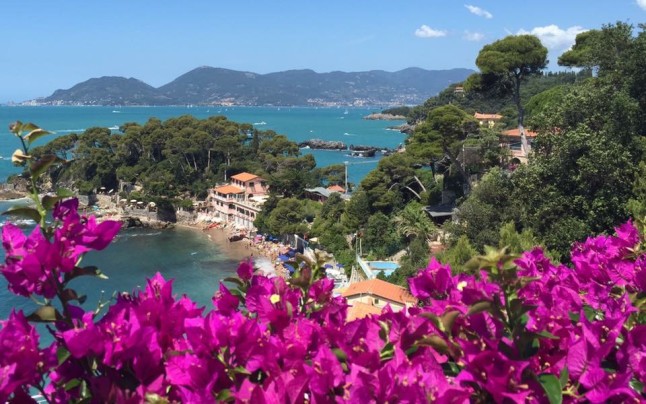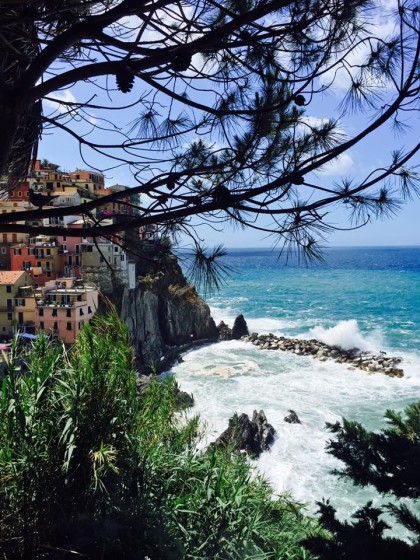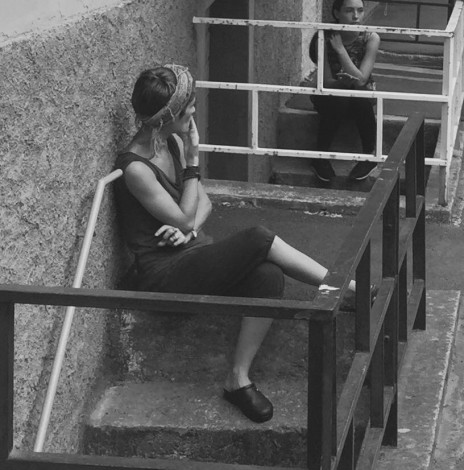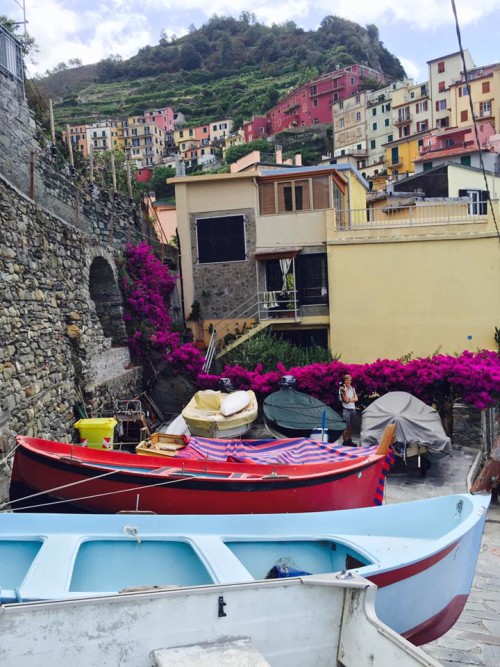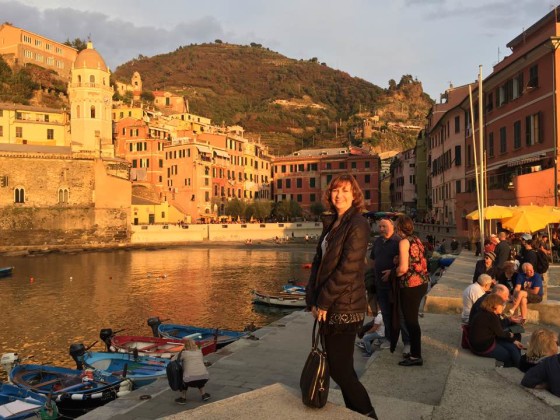 Villa Magnolia is quite centrally located. If you decide to stay in Italy or Europe longer, several larger cities and cultural centers are close by. Aulla, with a population of ten thousand, is just a 10-minute drive away and has both train station and motorway access, ready to take you into the heart of Europe. Pisa is the easiest place to fly into, with its international airport just 45 minutes away. Lucca and Genoa, Florence and Milan are all very close. If you're craving a taste of the French Riviera, Nice is only a 3-1/2 hour drive from the villa. And another stunningly scenic, 5-1/2 hour drive can deposit you in the heart of the Alps in Innsbruck, Austria (site of the 1964 and 1976 Winter Olympics).


THE REAWAKENING.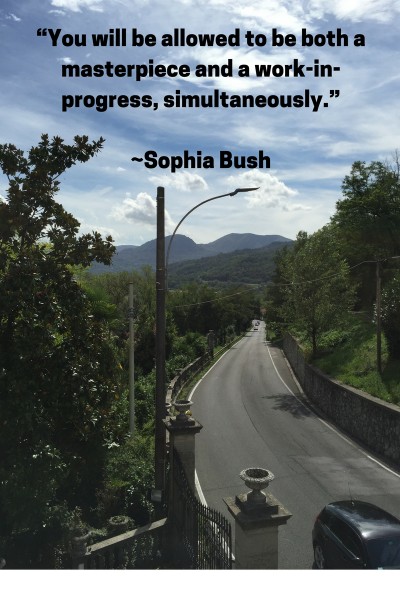 Villa Magnolia is a work-in-progress. It is also a masterpiece, as its original beauty and character is continually coaxed to shine through. And its reawakening has become an apt metaphor for THE ARRIVAL.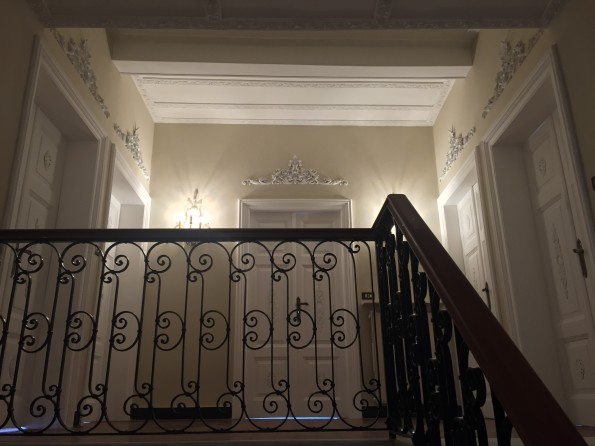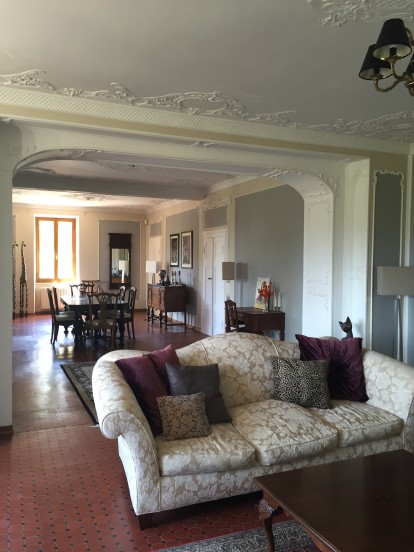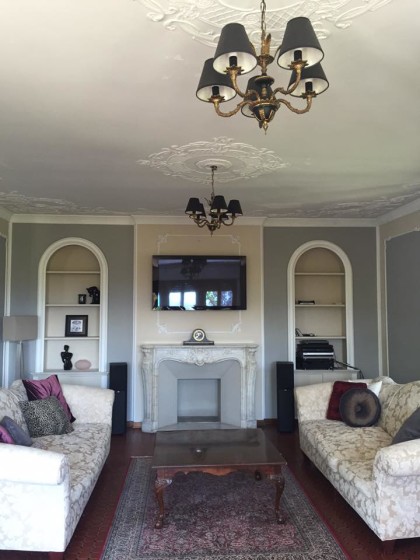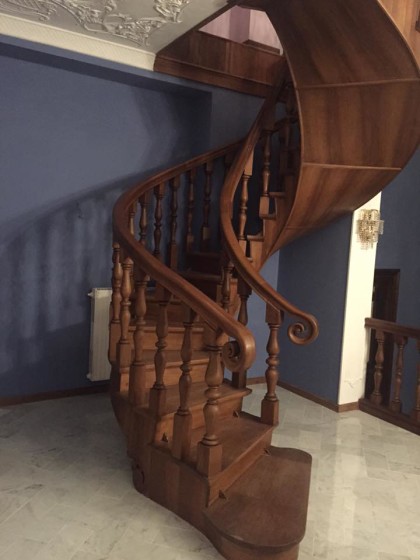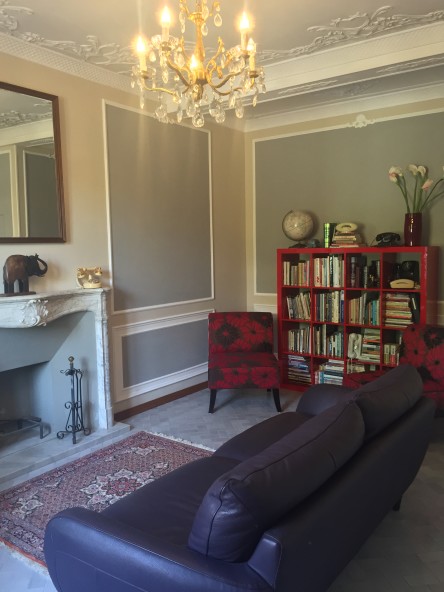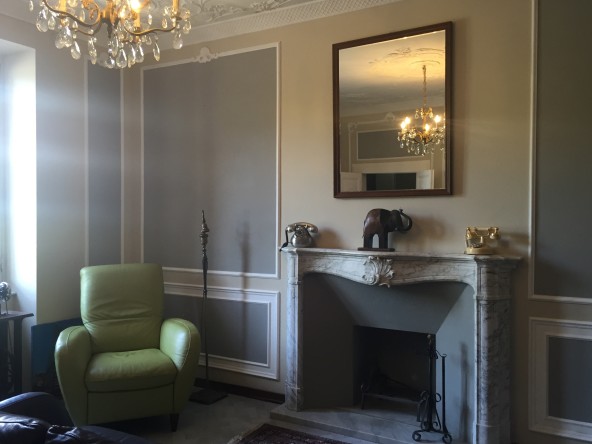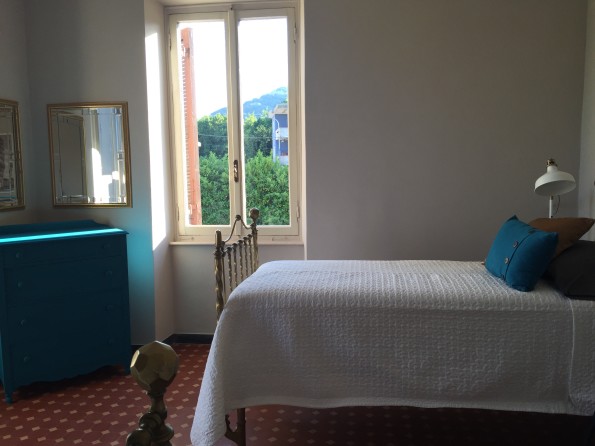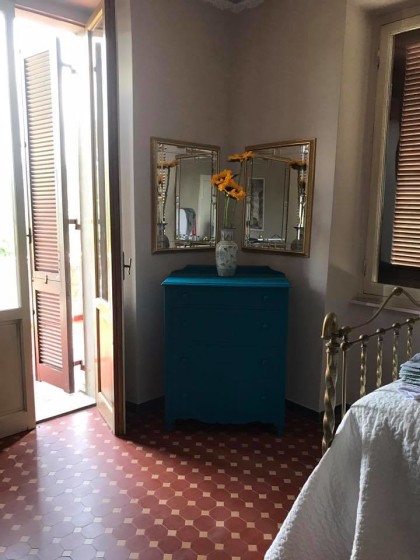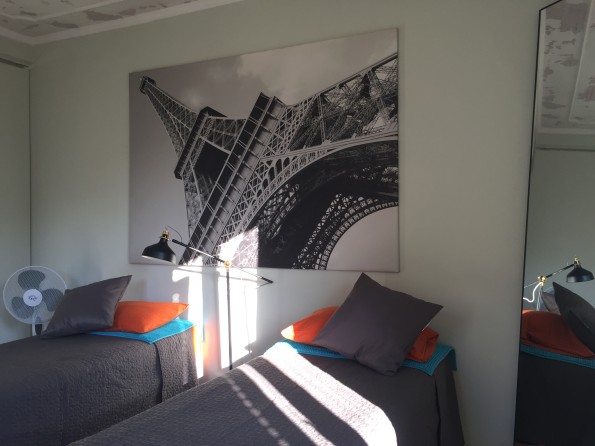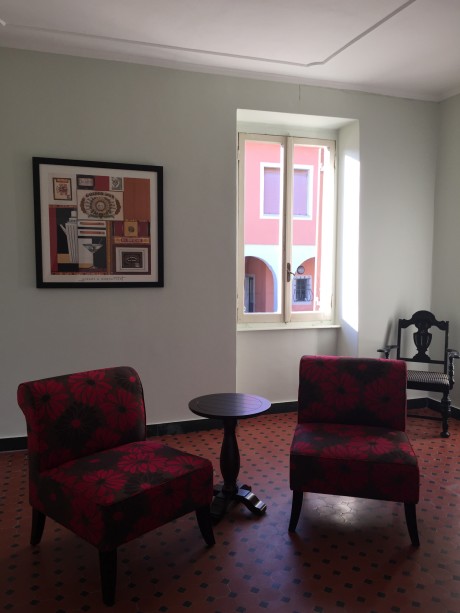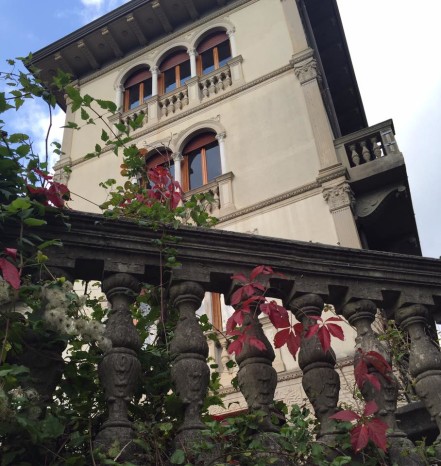 The villa has always been a solid structure, in overall good shape. But when we moved in, it had been neglected for several years and needed a great deal of attention. With only my husband and I doing the necessary renovations (mostly my husband), progress was slow. We were on a mission to have the living spaces retreat-ready by the end of June 2017 and we met our self-imposed deadline (in only 7-1/2 months), but a few things will take much longer to complete. The "secret garden" is on its way to being revealed, but will not be fully restored to its earlier glory before the May retreat. The cantina awaits us, untouched and unfinished. And at this point, the exterior will remain authentically old-world with its lovely patina of age and experience (that is to say, in need of new plaster here and there and perhaps a fresh layer of paint). We will continue to lovingly attend to the villa, but grand undertakings cannot be rushed. However, even in its haven't-quite-arrived state, Villa Magnolia's majesty and magnificence shine through. And that seems rather fitting to me. We are all just one step away from our own majesty and magnificence. With time, attention, and energy, we can allow our own brilliance to illuminate us.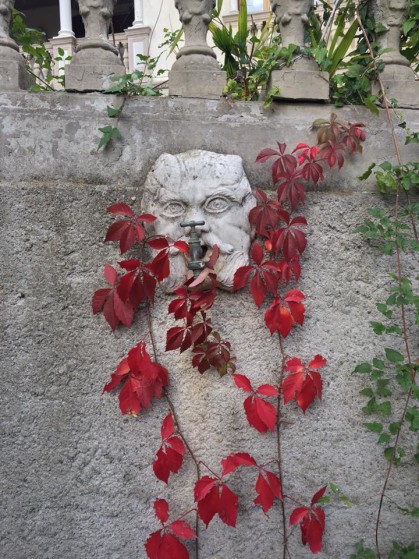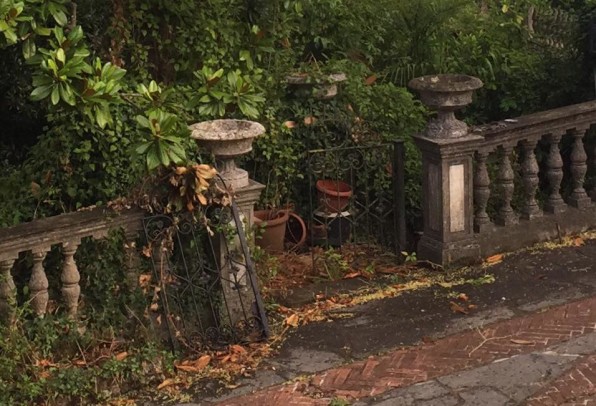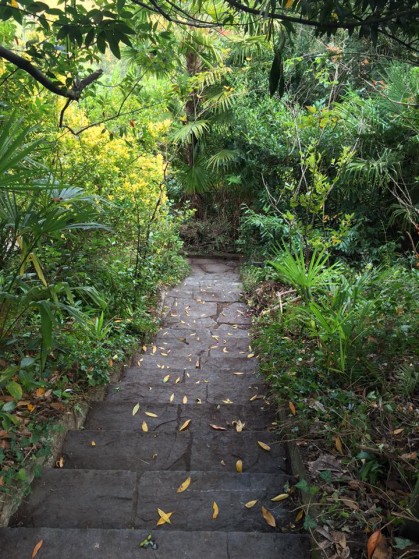 Villa Magnolia is in the midst of a reawakening after a long slumber. Its 6700 square feet are filled with spacious light-and-airy rooms, large sunny terraces, beautiful tile floors, ornate marble fireplaces and stairs, and detailed architectural moulding. And, not unusual for a building almost 100 years old, this home has various quirks as well.
The villa is not a glitzy 5-star hotel, and will probably never be perfect or complete. It is, however, my beloved home. And it speaks loudly to me about what is worth preserving. I hope you will allow it to speak to you as well. As we attempt to reinvigorate and restore that which has been asleep, Villa Magnolia's doors are open to those in need of a healing retreat.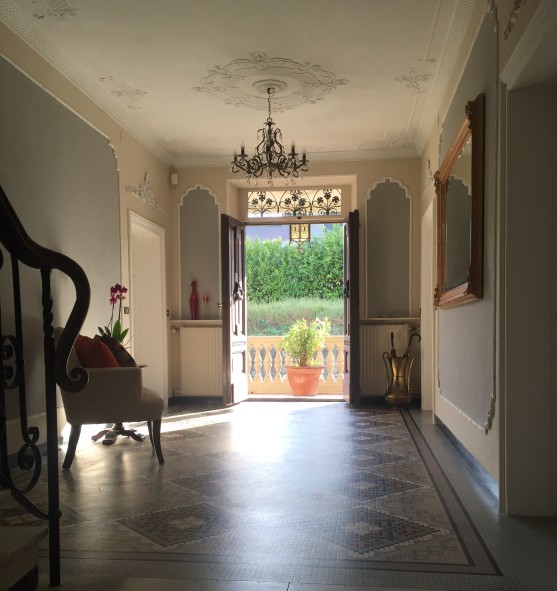 THE GUIDE.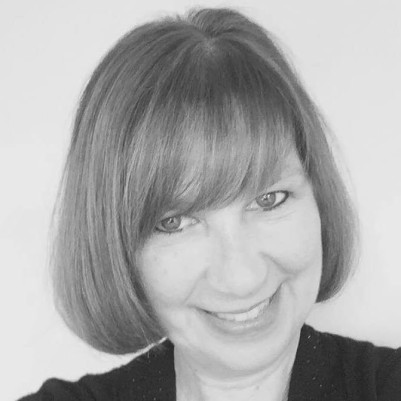 My name is April M. Lee. I'm certified as a holistic life coach, a wellness coach, a mindful eating coach, and a food psychology coach. I also have bachelor's degrees in both Business and Psychology, and a master's degree in Mental Health Counseling.
I've been in the counseling/coaching field for over 20 years. I've mentored adult women, as well as adolescent girls, with a variety of eating issues. I've counseled kids with chemical dependencies. I've helped clients navigate their way through devastating grief and loss. I've worked with people struggling with various types and levels of depression. More recently I've coached women of all ages who are serious about living out their dreams (and seeking their essence in the process).
What all of my clients have had in common is the courage and inspiration to take bigger leaps than they'd ever thought possible. And it's been my pleasure and privilege to be present for their amazing revelations.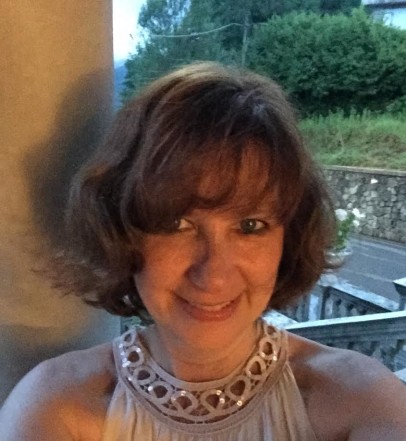 In the fall of 2016, I pushed myself way out of my own comfort zone and relocated to an Italian villa in Tuscany. As well as my primary residence, it serves as the destination location for my in-person retreat-no-more experiences. It is a dream come true for me in many ways. I consider myself to be a work-in-progress, and I think I may just be on my way to becoming a masterpiece as well.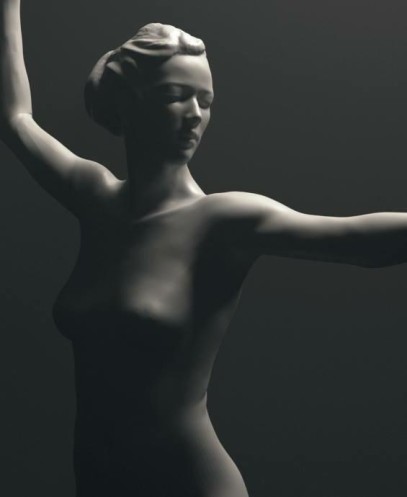 THE ATMOSPHERE.
I will be inviting only four women into my home. Four unique dream-seekers. Four courageous women. Serious about choosing, clarifying, chasing, and catching their dreams.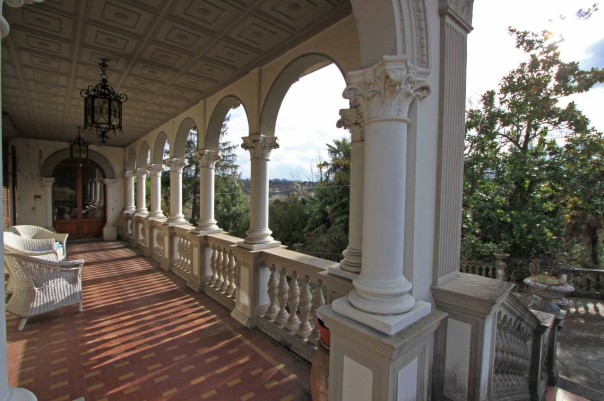 This retreat-no-more experience might be perfect for you if you:
want to move beyond the limiting thoughts that have become second-nature to you
wish to let go of the final edge of your comfort zone and trust yourself on a truly transformational journey
are ready to fight for your individuality, for your authentic voice
realize that perseverance and stamina can be learned and practiced
are ready to rediscover your identity, reconnect with your essence, and recreate your life

This retreat-no-more experience is probably NOT for you if you:
believe total freedom to be who you are is NOT possible
fear learning more about yourself, diving deep, and discovering what makes you come alive
have no desire to take responsibility for your life and the direction it is going
refuse to confront and defy what's been holding you back
have no interest in recapturing your extraordinary, unparalleled, distinctively unique, and magical essence

This retreat speaks to women in many different situations. My clients have experienced empty nests and new relationships. Some are retired, some are working, some are stay-at-home moms. Some are divorced, some are widowed, some have never been married. Most have gone through extremely challenging or disheartening times, several enduring unbearable losses. Some are just beginning their lives, some are starting over in life.
But they all have one thing in common . . . they are trying to maintain their individuality, trying to be their own person, trying to reach their most cherished dreams.


THE ARRIVAL: the quintessential essence7 journey
to making your dreams come true


So, what will THE ARRIVAL really be like? It will be MAGICAL. Real and honest. Full of smiles and tears, laughter and love, raw emotion and breakthroughs, grief and light. Supporting each other. Digging deep. Discovering your own essence in the process. Genuine deliciousness.
And please don't say no to the entire experience if you are fearful of this process. It's okay to be afraid. We're all afraid at times, especially when we are in unfamiliar settings. But removing yourself from that very familiarity, traveling far beyond what you ever imagined possible (both geographically and emotionally), allows you to see things in a new light. And THAT is precisely when the magic happens.
Don't surrender to the angst you may be feeling. Say "YES" to THE ARRIVAL at Villa Magnolia, and I'll be here to take your hand and walk you through those fears.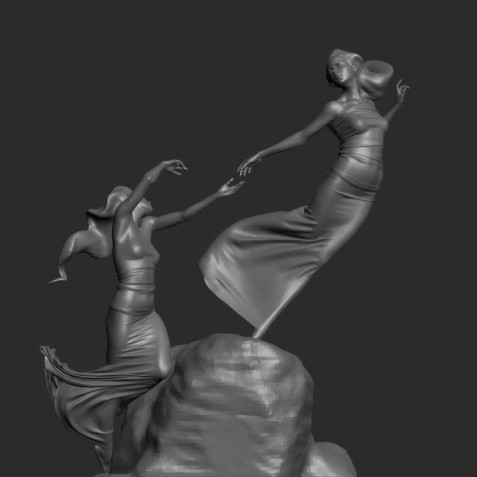 THE PACKAGE.
What IS included in THE ARRIVAL retreat package:
AMBIENCE LODGING (in an authentic Italian villa)

: 5 nights double-occupancy (you will share a large bedroom and bathroom with one other woman, and have access to Villa Magnolia's many common areas)

DELICIOUS MENU (fresh and healthy ingredients with an Italian flair)

: 5 continental breakfast buffets, 4 lunches, 3 dinners, and the Tuscan tradition of merenda (afternoon snack)

EXPLORATION OF MY 7 ESSENTIAL ELEMENTS

: 11 hours via group coaching, with me as your guide

PRIVATE COACHING SESSION

: 1:1 in-person coaching session, one hour, with me

CINQUE TERRE DAY TRIP

: including train transportation

DAILY QI GONG

: 4 morning sessions (introduction to the theory, meditation, and practice of this ancient Chinese healing art; exploring its poetry-in-movement benefits)

HEALING BODY/MIND TREATMENT

: one hour, with Ivana Elia / local licensed practitioner

BONUS #1: GUIDED TOUR INSIDE A MEDIEVAL CASTLE

: beauty, history, and mystery surrounding this Malaspina castle

BONUS #2: COOKING LESSON

: fresh handmade pasta, with Alan Balzano / Italian chef

FOLLOW-UP

: 1:1 telephone/Skype coaching call, one hour, with me (after you return to your home)

SUPPORT AND ENCOURAGEMENT

: from me, from the retreat staff, from the other retreat participants (who have a similar thirst for essence-seeking)

What IS NOT included in THE ARRIVAL retreat package:
AIRFARE

TRANSPORTATION

: except for train fare to Cinque Terre on Thursday (airport pickup, with a personalized greeting, may be arranged for a nominal fee)

ONE LUNCH AND ONE DINNER

: Thursday only (meals on own during day trip to the sea)


Let me introduce my retreat staff . . .
First of all, I'd like you to meet my very first friend in Italy, the lovely Ivana Elia. She will be sharing her expertise/background in massage therapy, foot reflexology, and kinesiology.






Next, I'd like you to meet an authentic Italian chef I am proud to call my friend (who also happens to be Ivana's husband), Alan Balzano. I am thrilled that he will be offering his delectable culinary contributions during the retreat.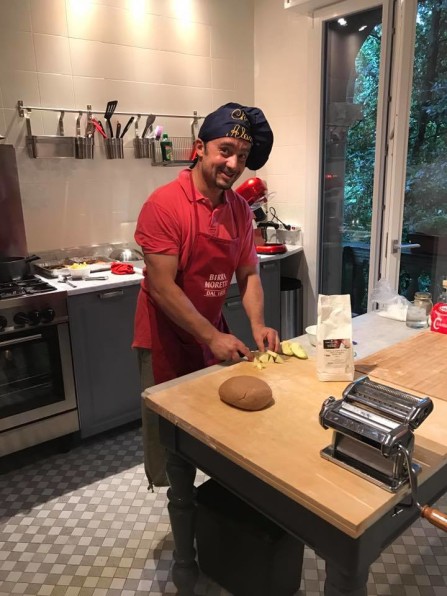 Finally, a very special acknowledgement to my amazing husband, Eric Lee, who has been lovingly renovating Villa Magnolia while displaying unwavering belief in his wife's crazy dream. As a retreat participant, you will be treated like one of the family. Eric will be on hand to chauffeur the group around, to prepare a few tasty lunches, and to fix or solve whatever issue arises during your stay.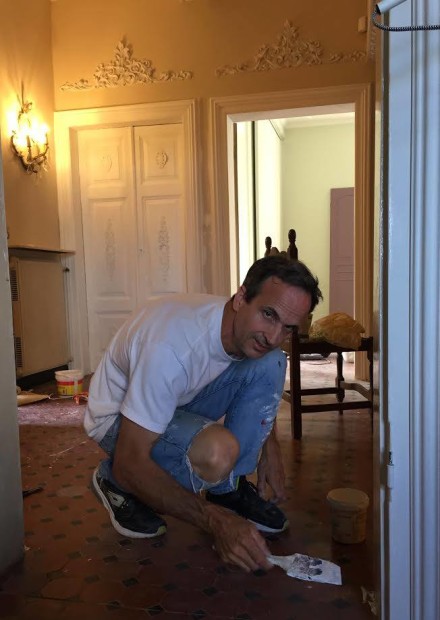 THE ITINERARY.
Here is a rough sketch of each day. A more detailed itinerary will be available at a later date.


Sunday, May 20
arrival at Villa Magnolia
unpacking and settling in
getting acquainted over merenda

Monday, May 21 / Tuesday, May 22 / Wednesday, May 23
continental breakfast buffet at Villa Magnolia
morning qi gong
essential element exploration block (morning session)
lunch at Villa Magnolia
essential element exploration block (afternoon session)
1:1 coaching session with April / treatment with Ivana
bonus evening activity / free time
dinner at Villa Magnolia

Thursday, May 24
continental breakfast buffet at Villa Magnolia
day trip to the sea / Cinque Terre (by train)
lunch and dinner (on own)

Friday, May 25
continental breakfast buffet at Villa Magnolia
morning qi gong
essential element exploration block (morning session)
farewell lunch at a beautiful 17th-century casale farmhouse

packing and goodbyes
THE LUGGAGE.
For now, just make sure you have a valid PASSPORT (if you're traveling to Villa Magnolia from another country). I will follow up with a more detailed packing list after you have registered.


THE APPLAUSE.
I am extremely honored to be the recipient of the following lovely words from my inspiring and courageous clients . . .

*******

[before the retreat] I am almost packed and ready to leave in the AM for this amazing journey. I'm so excited, and yes, a little nervous too. But even while April was hinting at a retreat in her ARRIVAL posts, I was tuned in. Once she posted the details I was all in. I've wanted to do something like this my entire life and this location is exceeding all previous expectations. I know we will get out what we put in and I'm all in. I feel like I'm living a dream… oh wait, I am!
[after the retreat] I have started a Pinterest folder of Italy take 2. I know I'll be back, most likely next year. I will be in touch, hugs to Eric and of course the cats. And thank you for the beautiful retreat and for being a very special part of my wellness journey.
~Sherri Melson

*******

"I recently went through the loss of my only child. I struggle daily to live myself. A friend of mine hooked me up with April and essence7 and I decided to go to Italy. This was the best decision I have made for myself. The retreat was just what I needed to find myself, to realize I was living how everyone expected me to live, not what made me happy. From the moment I was picked up from the airport I felt welcome. Then you walk into the Villa and you totally feel at home. Meals were prepared along with snacks that were delicious. Free time you can relax or go for a walk. There are many photo opportunities. It is a great way to give yourself time to reflect about the retreat. If you feel like you have lost yourself I would totally recommend finding yourself in Italy at one of April's retreats.
I wish I could grab people's attention and they would really listen to my experience. The opportunity changed my life. I don't think April realizes those little things she shared how I use now. There isn't a day that goes by I am not impacted by my trip. If you feel like you have lost yourself I would totally recommend finding yourself in Italy at one of April's retreats."
~Tina Marshall

*******

"Have you ever been at a crossroads in your life and wondered which way to go next? Have you been in a rut, but want to jump out? Do you just want to see the events in your life through a different lens? I had the opportunity to do all these things when I participated in April's course THE ARRIVAL: the quintessential essence7 journey to making your dreams come true. It was meaningful, it was paced in a way that participants could write and reflect between lessons, and there was feedback that was crucial with other participants. It was a life changing course for me. The strategies I learned have helped me in difficult situations the rest of the year. April makes it work with her gentle encouragement, helpful suggestions, and professionalism. I highly recommend her offerings."
~Christy Woolum

*******

"April's mini-course Awareness is confirmation of what we all know deep in our hearts: that WE matter, that WE have worth. Sometimes, we forget that. We put others' needs before our own. We have to reawaken that six-year-old inside us who knows she can do anything she sets her mind to, without crossing the line into selfishness where we place ourselves above others. April's course reflects the classic concern that men have studied since the time of the ancient Greeks: Know thyself. Sometimes it feels that the only thing we do solely for ourselves is eat; everything else is geared toward fulfilling someone else's wants, desires, and requirements. This is our chance to do something for ourselves, in small or large amounts odf time, as needed. It is wholely worthwhile."
~Ann Beardsley

*******

"I love what April has done here in bringing all us women together in our own space of possibility, helping us connect and support one another in the journey. I've so enjoyed all your thoughts and stories."
~BethAnne Kapansky Wright

*******

"April M Lee I'm so pleased and grateful I signed up for your mini course. It has been the catalyst I needed. Being poorly can undermine, deflate and exhaust me but I'm back on track with a healthier mindset. ☺"
~Maria Murfitt

*******

"This is an amazing experience. As I read the posts I think about how wonderful women are. We all seem to go through things that are wonderful and things that are hard. No matter our age or place in life we all want to improve and live richer more fulfilled lives. This is so eye opening. Thank you for this opportunity."
~Jamee Hill Sperry

*******

"April has the rare gift of being able, without judgement, to lead others to self discovery. In the course I took, she provided a safe, nurturing online space where she shared structured, yet flexible steps to "awareness." Thanks April, you rock!"
~Laurie Early

*******

"It has not been easy to "allow" myself to become more aware. I welcome the thoughts that previously made me nervous and sometimes terrified. When I start to feel myself spiral, I find so much comfort in using the STOP method to address the discomfort head on. Thank you so much for this technique, this course has been life changing. ❤"
~Rebekah Khoury

*******

"Condividere un sogno….condividere un viaggio….specchiarsi nei viaggi altrui per trovare la voglia di partire e trovare il sogno…e' un ottimo modo farsi accompagnare da April. 💖 L'unico rischio che correte e' che lo troviate e siate poi 'costrette' a viverlo o rimpiangerlo tutta la vita….. vale la pena scoprire il percorso…se deve essere cosi lo sara' e sara' un bel viaggio dentro di voi. E' fantastica questa donna!!"
[Translation: "To share a dream…. to share a journey…. mirrored in other people's journeys, to find the will to go and find a dream…. and a great way to do it accompanied by April. 💖 The only risk you run is that you will find it and then you are 'forced' to live it or regret it your whole life. It is worth it to find the route… if it should be, so it will be, and it will be a beautiful journey within. This woman is amazing!!"]
~Lucia Bonotti

*******

"I stood up for myself today—really didn't need what happened, but I held my own. Thanks again for your help and guidance, for everything. You are a mental health counselor, life coach, and friend. I couldn't have done this without your encouragement — you are a true gift to me! You have helped me think about my future and dare to imagine that I can pursue opportunities once the kids are grown. Haven't done that in a long time. Thank you for your reminders to be kind to myself. I'm very fortunate to have such a great counselor!"
~Amy Corrigan

*******

"Do the hard work, listen and BELIEVE what April says, push the inevitable relapses to the side and just keep swimming."
~Sheila Perreault

*******

"I am always so inspired by your writing . . . and by you. The way you work to pull people beyond the comfort & into the unknown/new territory . . . risk taking & living 'out loud' is for all of us . . . You're amazing and I so appreciate this glimpse of you.
With Love & Respect."
~Sor'a Garrett

*******

"I was thinking of you today, and the passion you showed about my feelings. You have so much to offer. I feel this in every pore of my body. I believe you have a gift, April, and I hope someday you will be heard by many, many people."
~Denise Swift

*******

"Your story, your beautiful contribution to the world, is one I have been following and sharing with my husband, as we prepare for the next chapter of our lives. You inspire me to dream just a little more, April!"
~Debbi Mansberger

*******

"April, what I love about you is how you coach yourself first. You allow all of us a glimpse into your mind, heart and life. You show us what you are experiencing in a very authentic and transparent way, then you show us how you walk yourself through it, without judgment. You realign yourself then show us how you did it, and lastly how we can do it for ourselves. You use your wisdom and training and knowledge and skills for your own benefit as well as for all of ours. And I also love how you shine a bright light on your fears. Getting them out of the dark recesses of your mind and onto paper, for all to see. You are a brave, brave woman who pursues her dreams not in the absence of fear, but in spite of it. You have shown such a clear picture of your transformation over the years. You have inspired me and made me feel understood and perfectly alright, no matter what I was going through! Thank you for providing an inspiring and invigorating way to own the life we are living!!"
~April Powell Carchietta

*******

"I took this amazing course last year called THE ARRIVAL – by April M. Lee. Many of you know and follow her Facebook page for her inspirational and entertaining posts PLUS her move to an Italian villa in Italy. SHE IS ALSO an amazing, highly skilled life coach and is offering "travel size" versions of the course (5 days on each element) . . . I've taken a lot of coaching courses and I will say that this one was created in a very unique and effective way – quite impressive. Enjoy!"
~Mary Khoury


THE BONUSES.
RETREAT BONUS #1: Experience Intrigue Inside a Medieval Castle
On Monday, May 21, you will receive a guided tour at the amazing Malaspina di Fosdinovo Castle (and learn about the romantically tragic legend that surrounds this impressively built 12th century fortress).
Villa Magnolia is situated in magical Lunigiana, the historical territory within La Spezia (a province in Liguria) and Massa-Carrara (my province in Tuscany). Its borders derive from Luni, an ancient Roman settlement. Lunigiana is known as both "The Land of the Moon" and also "Land of 100 Castles." During the Middle Ages, there were 160 castles in Lunigiana (including castles like Fosdinovo where Dante, the famous 13th century Italian poet, stayed).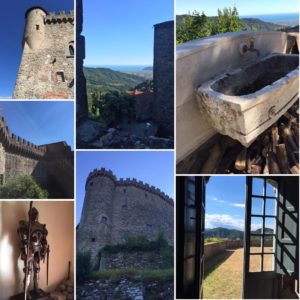 RETREAT BONUS #2: Drink Wine, Cook, and Dine with an Italian Chef
On Tuesday, May 22, you will learn how to make your own handmade pasta, expertly guided throughout the process by Alan Balzano (the retreat chef, and also my dear friend).
An amazing experience – from mixing the ingredients to kneading and rolling the dough to shaping and hanging the noodles – all in Italian! You'll realize how easy it is to communicate universally, with just hand gestures and laughter (plus a little Google Translate) . . . exactly the kind of global understanding that the world needs right now! ❤️
And of course, after all of your effort, the grand finale will be eating the masterpiece you've created (probably the most deliciously satisfying pasta you'll ever taste)!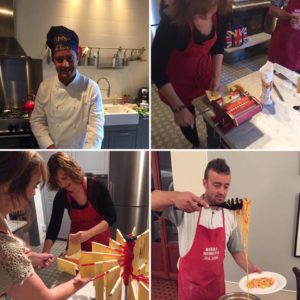 Yes! When you attend my retreat in Italy this May, you'll check both EXPLORE A CASTLE and PASTA MAKING LESSON WITH AN ITALIAN CHEF off your bucket list!
THE ARRIVAL is all about revitalizing your personal dreams, finally grasping the potential you know is there but somehow out of reach. And all of this magic takes place in a comfortable, relaxed, authentic Italian setting . . . in my home, Villa Magnolia. I am waiting here for you.
But the time to act is NOW. Get your passport. Book your flights. DO NOT DELAY. Don't miss this incredible opportunity to IGNITE YOUR DREAMS and SOAR!


THE COMMITMENT.
First, will you commit to making an emotional investment in THE ARRIVAL?
Your time, energy, honesty, and courage are required. Your humor and sense of adventure.


And now? Your financial investment.
Remember what is included!
This price includes 5 nights double-occupancy lodging in a magical Italian villa.
This price includes 12 delicious meals, 4 prepared by authentic Italian chefs.
This price includes 11 hours of deep-soul-diving into my 7 essential elements.
This price includes 1 private in-person coaching session with me.
This price includes 1 day trip to Cinque Terre, including transportation by train.
This price includes 4 sessions of morning qi gong with me.
This price includes 1 healing body/mind treatment with Ivana.
This price includes 1 guided tour inside a medieval castle (BONUS).
This price includes 1 cooking lesson with Alan (BONUS).
This price includes 1 private telephone or Skype follow-up coaching call.
This price includes support and encouragement from everyone at Villa Magnolia.

And keep in mind . . . ONLY FOUR ADVENTUROUS WOMEN will be invited into Villa Magnolia for this retreat-no-more boutique experience! I can put your name on a waiting list but, once THE ARRIVAL's 4 work-in-progress dream-seekers have committed, Villa Magnolia's doors will close.
Will you be one of THE BOLD FOUR to arrive? The time to act is NOW.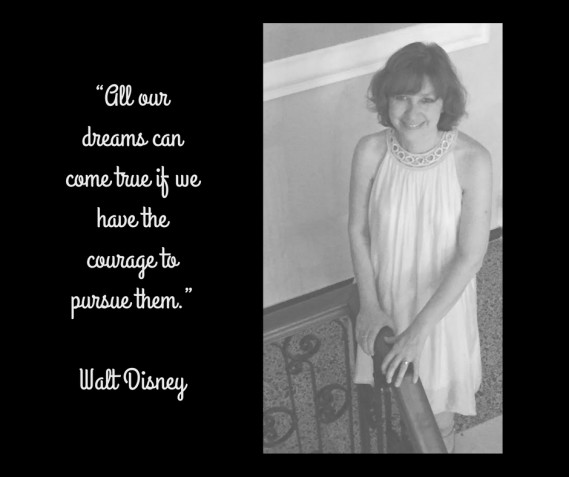 ALL OF THE ABOVE for the incredible rate of
$1977!
[Only $977 due now!]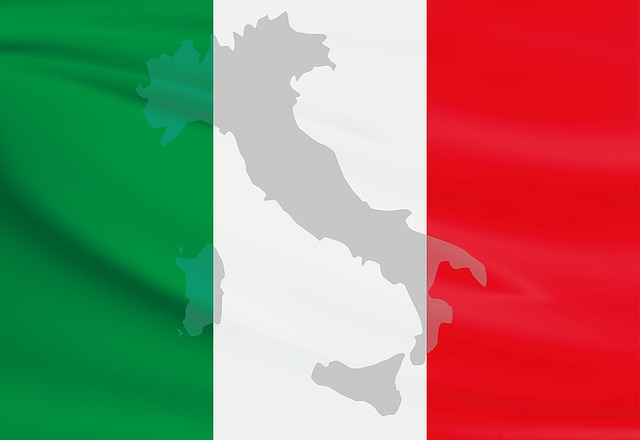 There is a country in Europe shaped like a boot, just waiting for you to try it on!
Retreat no more.
Choose to arrive.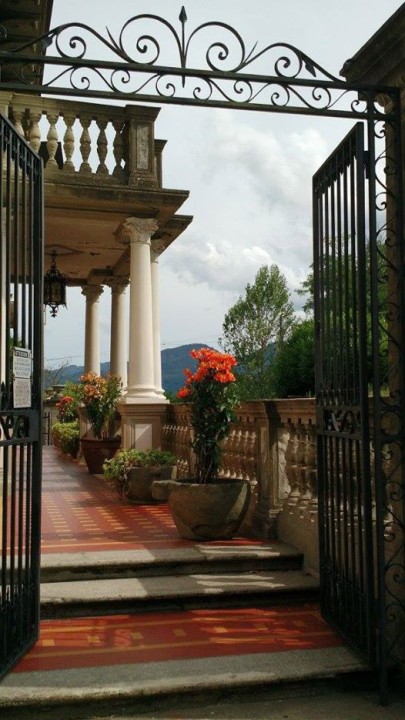 My essence7 philosophy continues to stretch and grow (just as I hope to always do) with each iteration. Don't miss the chance to sign up now for this LIVE in-person guided tour to a more meaningful existence. A one-of-a-kind introspective excursion in Italy!


Reserve your exclusive spot at Villa Magnolia NOW with a deposit of just $977. Once I receive your registration, you will receive a questionnaire with more detailed and pertinent information. If the retreat, setting, and accommodations seem like the perfect fit and solution for you, the remaining $1000 will be due no later than March 20, 2018.


REFUND / CANCELLATION POLICY:
FULL refund (whatever has been paid to date) on or before February 20, 2018
PARTIAL refund (deposit only) on or before March 20, 2018
NO refund after March 20, 2018

Allow the essence7 journey, a deeply personal search for wholeness, to guide you back to yourself. To free you from a life chained to a less-than-genuine you.


Join me on this delicious dream voyage of THE ARRIVAL
for the low price of $1977!
[Ensure your spot now for just $977!]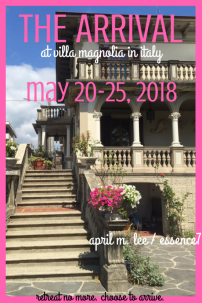 THE MOMENTS.
As promised, the first retreat in June was magical. Coincidentally, everyone in the house at that time – whether participant, staff, or resident – was experiencing a life transition. The villa's energy was conducive to healing.
In the words of J.R.R. Tolkien, "that house was a perfect house, whether you like food or sleep, or story-telling or singing, or just sitting and thinking best, or a pleasant mixture of them all. Merely to be there was a cure for weariness, fear, and sadness."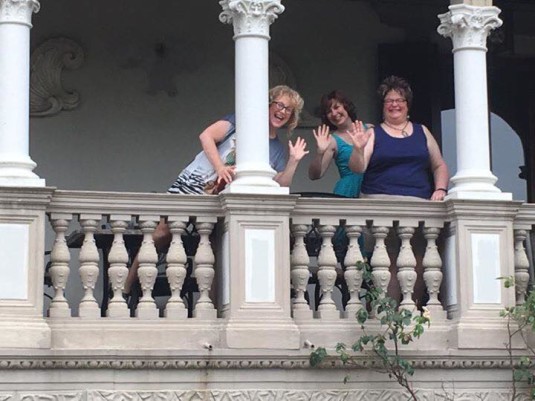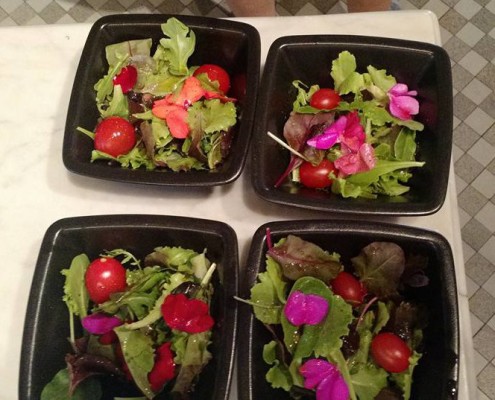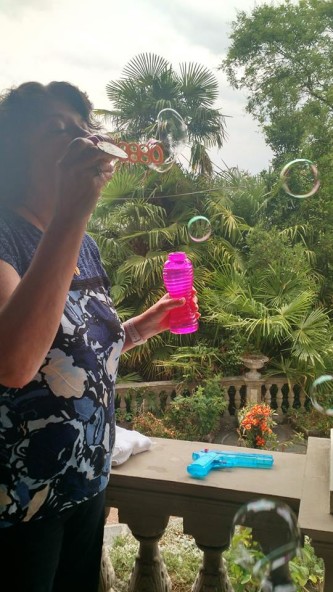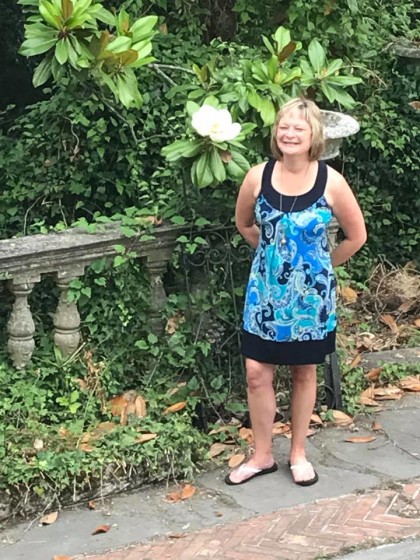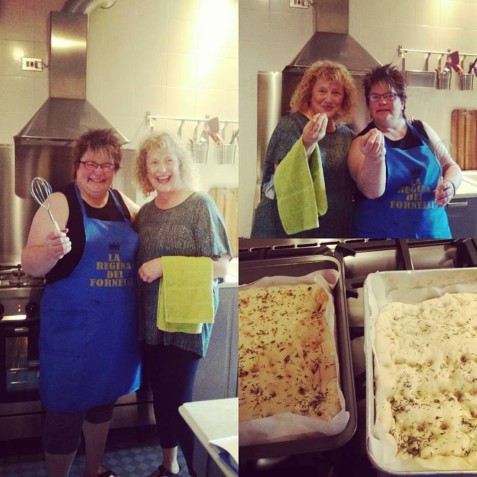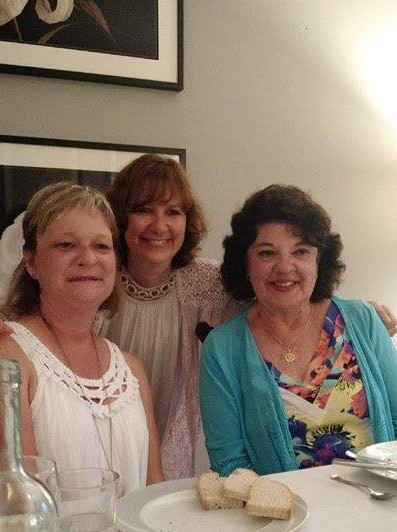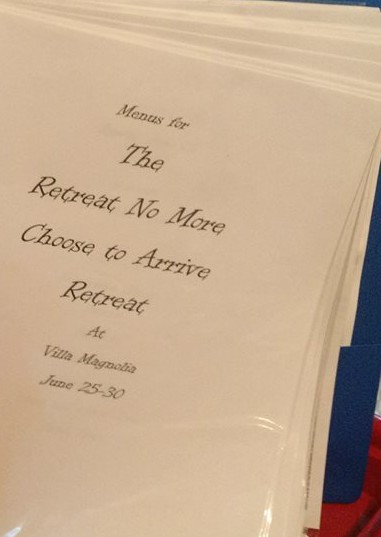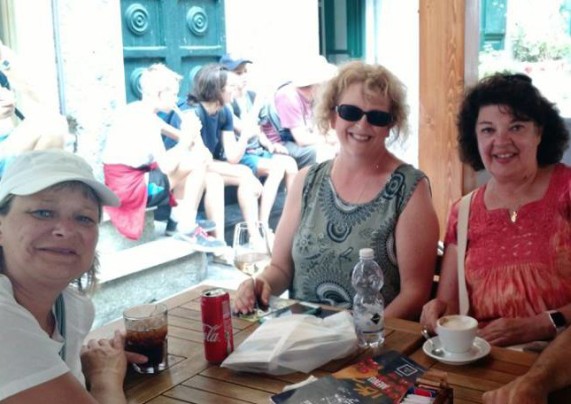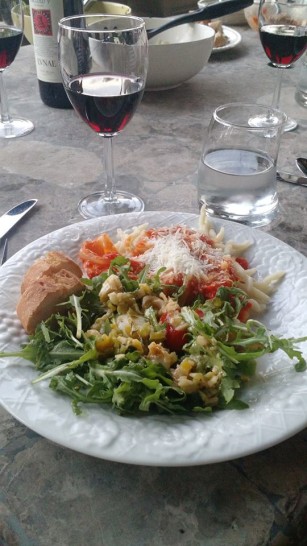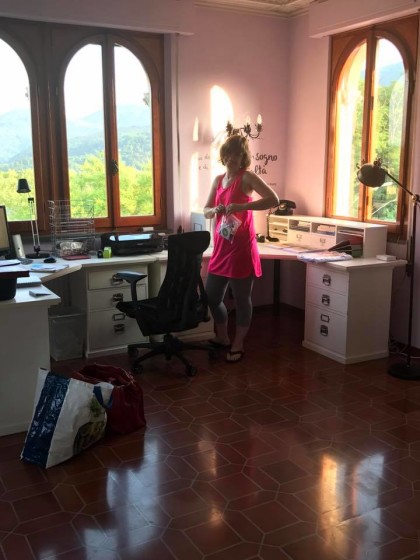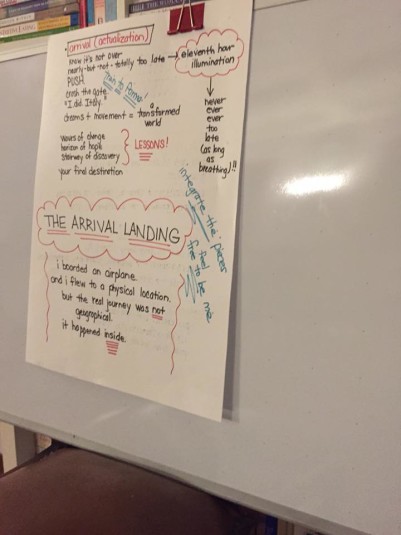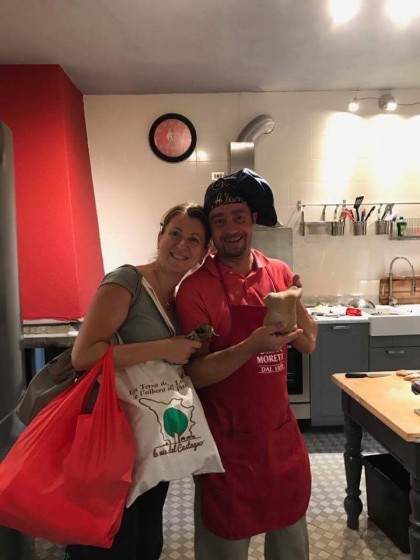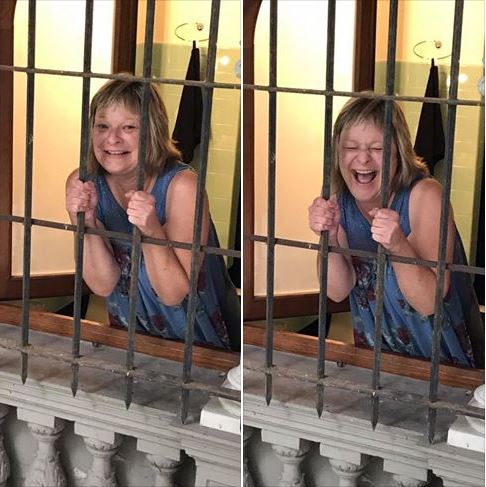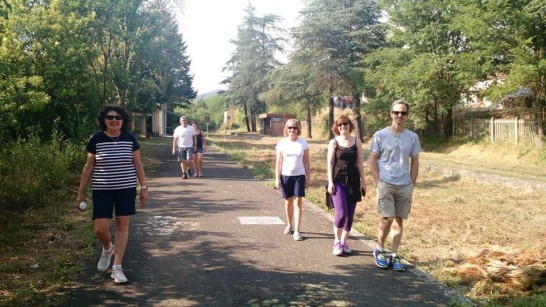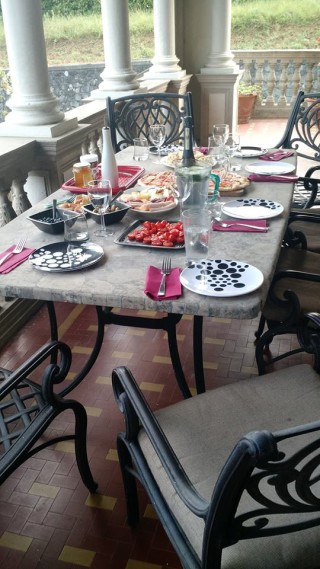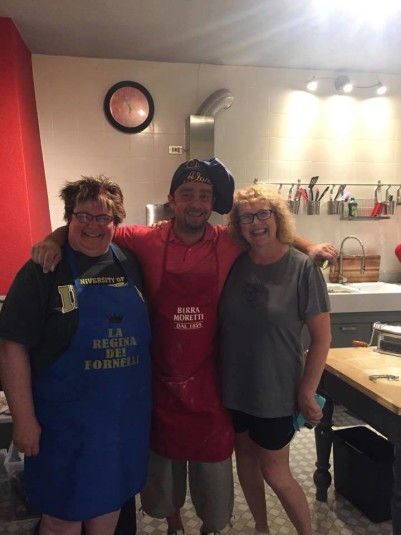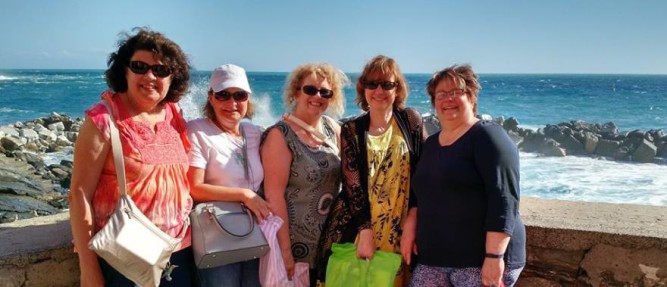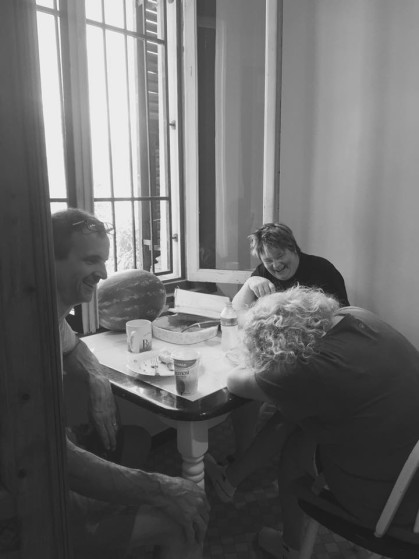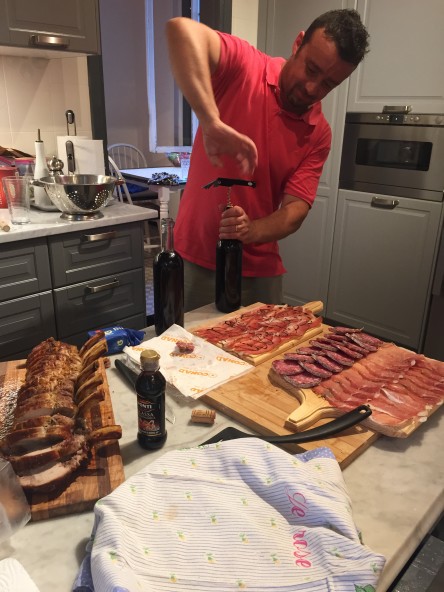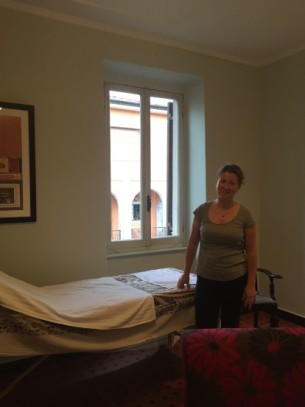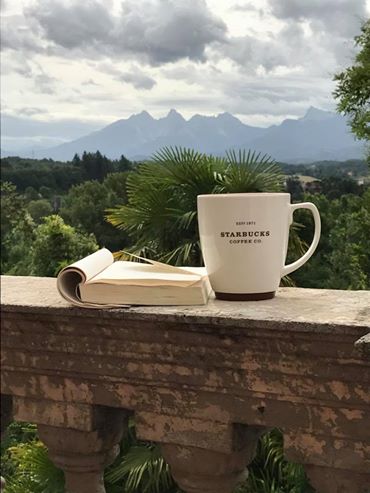 THE QUESTIONS.
If you have any at all, please do not hesitate to contact me by email or send me a Facebook friend request and message me.


You are the author of your own unfolding story, and your dreams, desires, wishes, and goals are simply waiting to be written. THE ARRIVAL will help you emphasize their importance, question and stretch your self-imposed limits, and write those next chapters. Your time is now.


Retreat no more.
Choose to arrive.